From Day Sailers to Cruise Boats, our fleet has boats for begining sailors, experienced skippers, and everyone in between!
Optimist and Optimist Pram
"A dingy that breeds the best sailors." 2.31 m (7'6") long, 1.13m (3'8") wide. Weight 35 kg (77 lbs). Safe enough for an 8 year old to use, and technical enough for a 15 year old to master.
An Olympic class boat, this is one of the world's best-selling racing boats. It places emphasis on the skill of the sailor.  We have a fleet of 10 lasers.  Laser races are hosted on Friday nights throughout the season!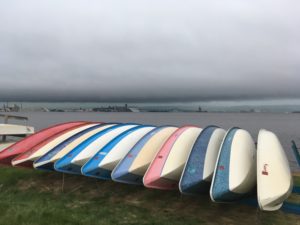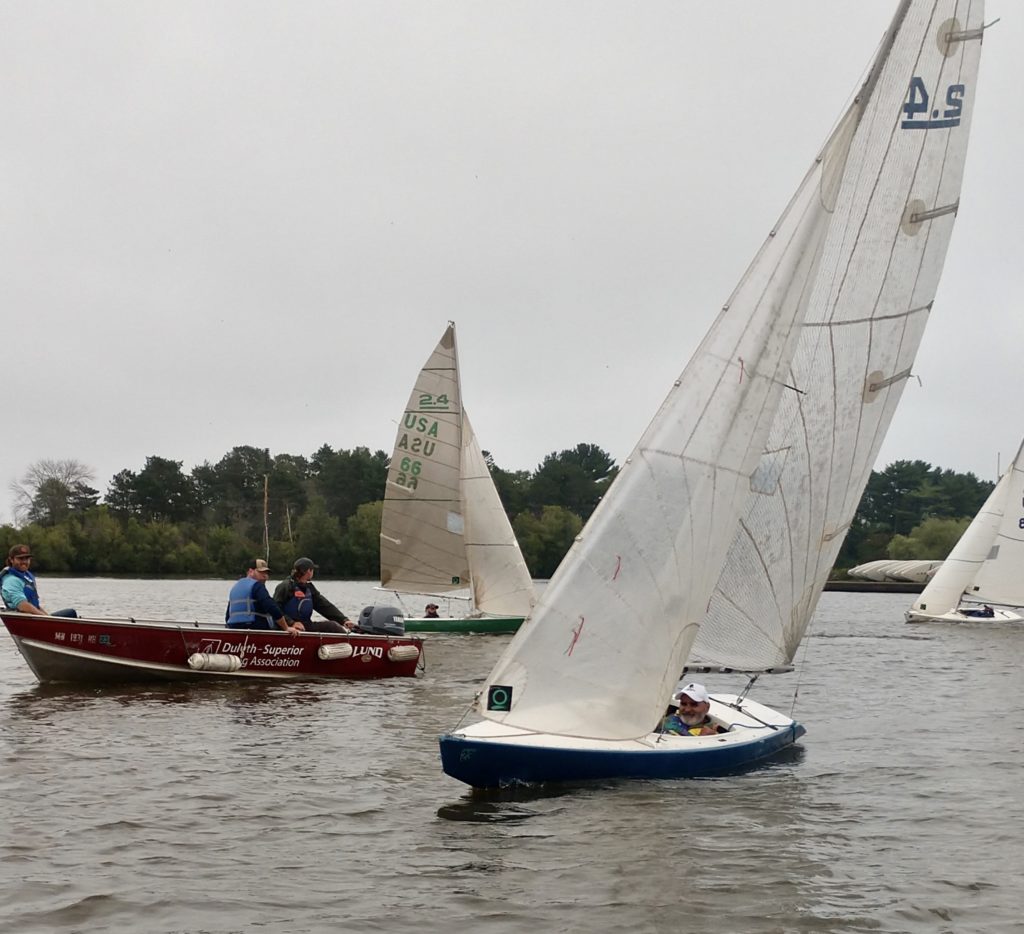 A one-person keelboat named after the 12 Metre yachts that were used at the Americas Cup.  The 2.4M is great for adaptive sailing and solo sailing since the sailor doesn't need to move while sailing the boat.  All the controls for the 2.4M can be used from within the cockpit.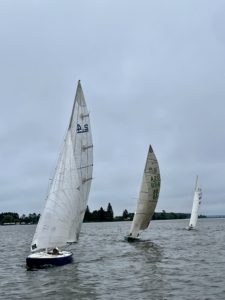 18′ club racers that can provide a nice relaxed day sail with the family, or an exciting ride in solid wind!  Used for lessons and youth camps.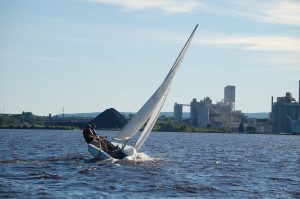 The Soling is a day racer/sailor which was designed in 1965 and was selected for the Olympics from 1968-2000. The Soling is a strong boat designed for any wind and sea conditions and is a blast to sail.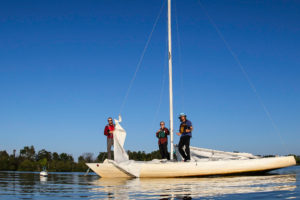 This 19′ day cruiser was donated in 2014 and is a great boat for an easy family sail. It is relatively stable and easy to handle.
Flying Scot
A 19′ centerboard sloop that is great for day sailing and racing.  Fits four sailors comfortably, also used for private lessons and youth camps.  Donated in 2019.
Yngling
20′ fractional sloop keelboat great for a heavy wind cruise!  Also used for private lessons.
Members who are experienced keelboat sailors can be certified to use the DSSA's larger  cruise boats with auxiliary motors. Cruise boats are available for day sailing in the Duluth Harbor and the near shore of Lake Superior. Read more about what it takes to sail these boats.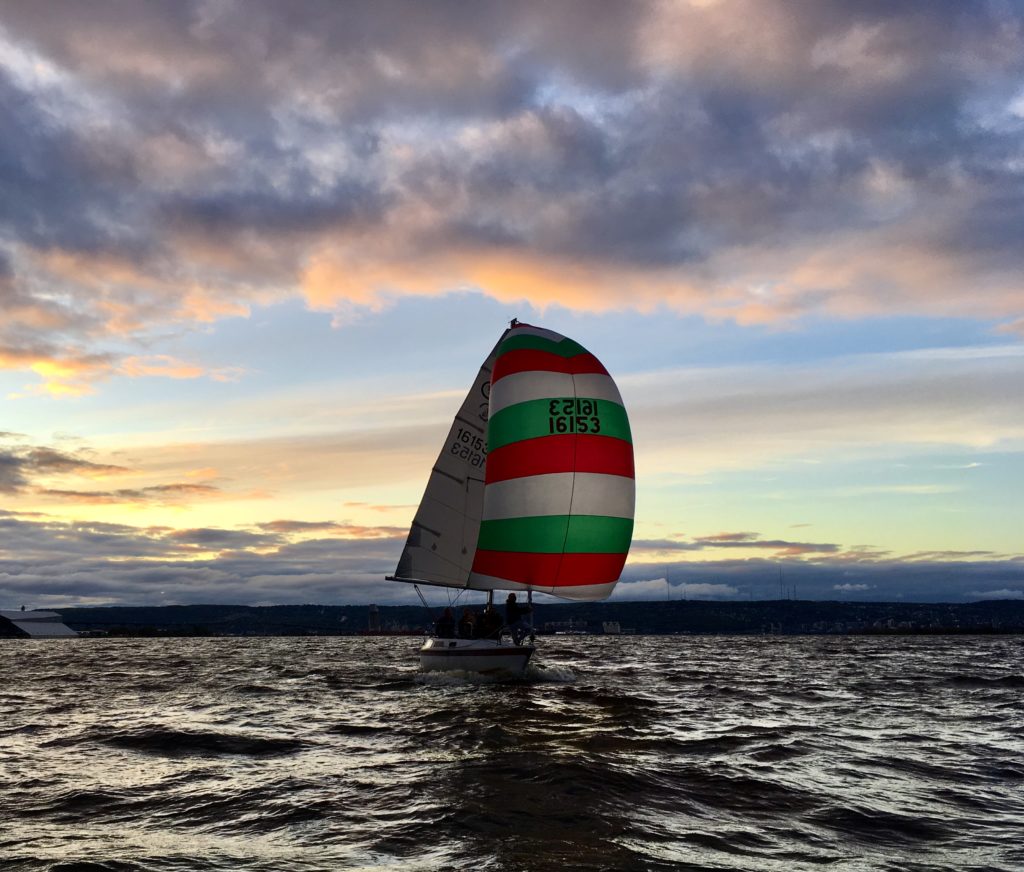 In 2014 we were blessed with the donation of a Cal 24. This 24′ fixed keel cruiser is a joy to sail. She is equipped with a electric tilt 4 stroke and a roller furler for ease of use. She has a magnificently well balanced helm and sails well.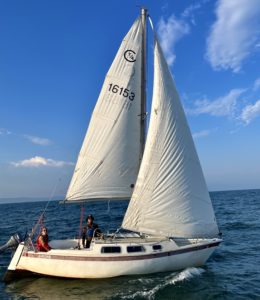 Our Catalina 25, is a spacious boat and a joy to sail. It has a swing keel and very easy to handle. It has a new outboard engine as of 2023 and is very comfortable for outings.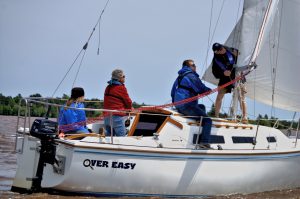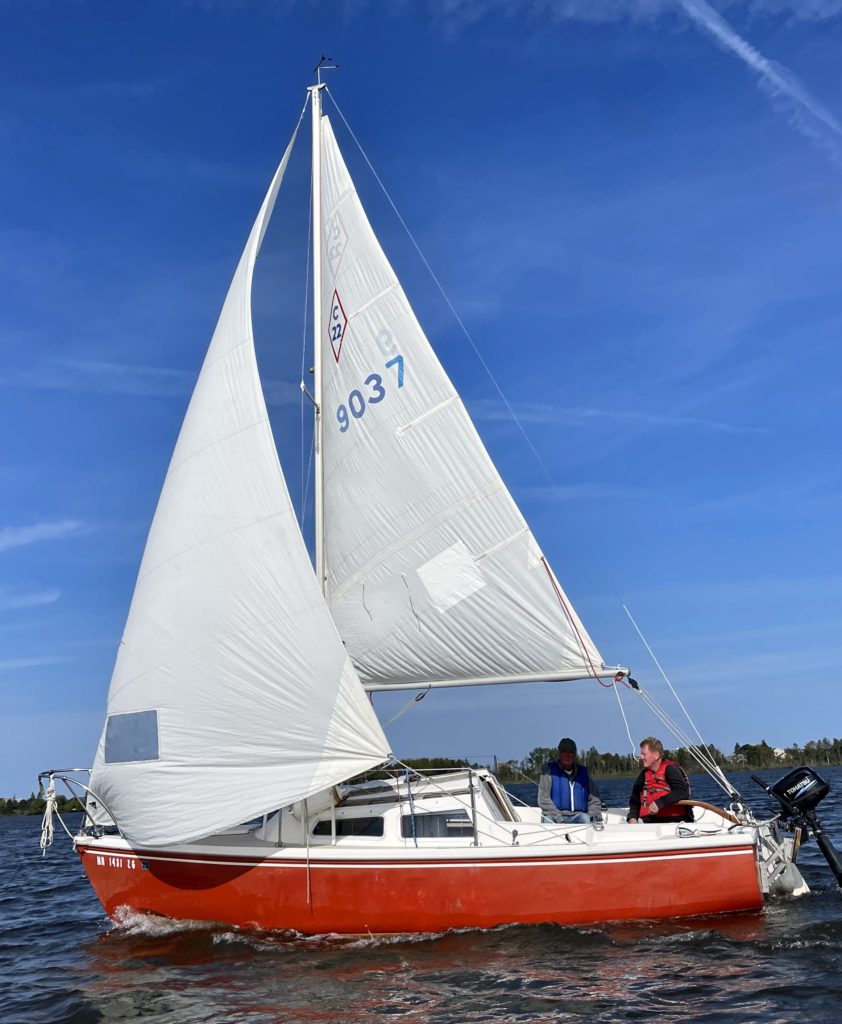 Catalina 22
This boat was donated in 2021.  The Catalina 22 was designed for family sailing. Equipped with an outboard engine and several head sails.  It has a swing keel and spacious cockpit for a 22 foot boat.